2017 State of the Union Address Drinking Game
February 28, 2017 - 9:00PM ET
Whether they call it a State of the Union Address, an address to a joint session of Congress, or just a Presidential Address, we will be drinking along!
The Rules Are Simple
The rules for the Presidential Address drinking game will be the same as the debates. Each candidate Trump will have a few words unique to him. In addition, we will have three 'community' words.
Step One: Pick a side
This is a game afterall, and games are more fun when you are competing. If you are having a party, we recommend dividing into teams.
If you are drinking to
Trump 1 (red):

Infrastructure
Together
Tremendous
Future
Invest(ment)
Truth

If you are drinking to
Trump 2 (blue):

Terrible
Disaster
Out of Control
Fake
Illegal
Zombie Apocalypse

Community Words (Everyone drinks)

Bigly (or Big League)
Border
Jobs
Step 2: Watch
Tune in to the speech at 9:00 (Eastern) and follow along with our real-time, live-streaming, drink-totaling, over-hyphenated, magic scoreboard.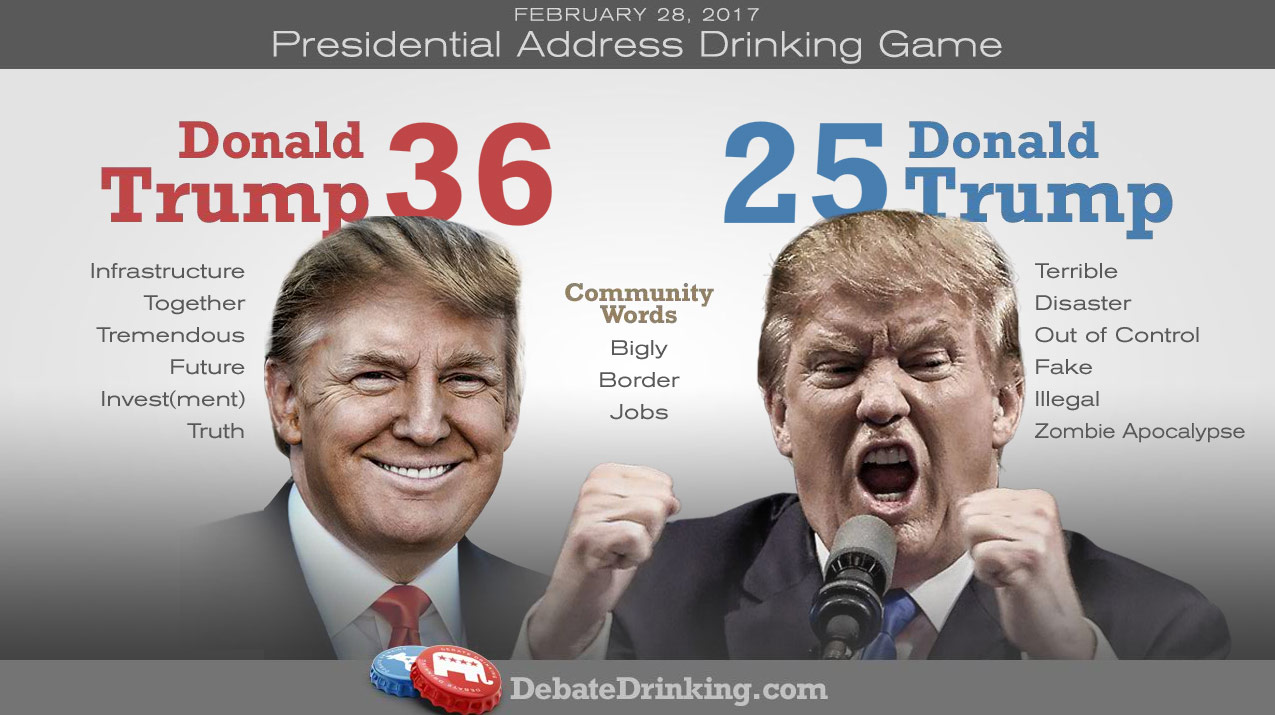 2017 Final Score
Step 3: Drink!
When you hear a word on your selected list of drink words - take a drink*! We recommend something domestic - we are drinking for America after all.

*We define a drink as a gulp of beer or sip of wine or liquor. Know your limits and please drink responsibly.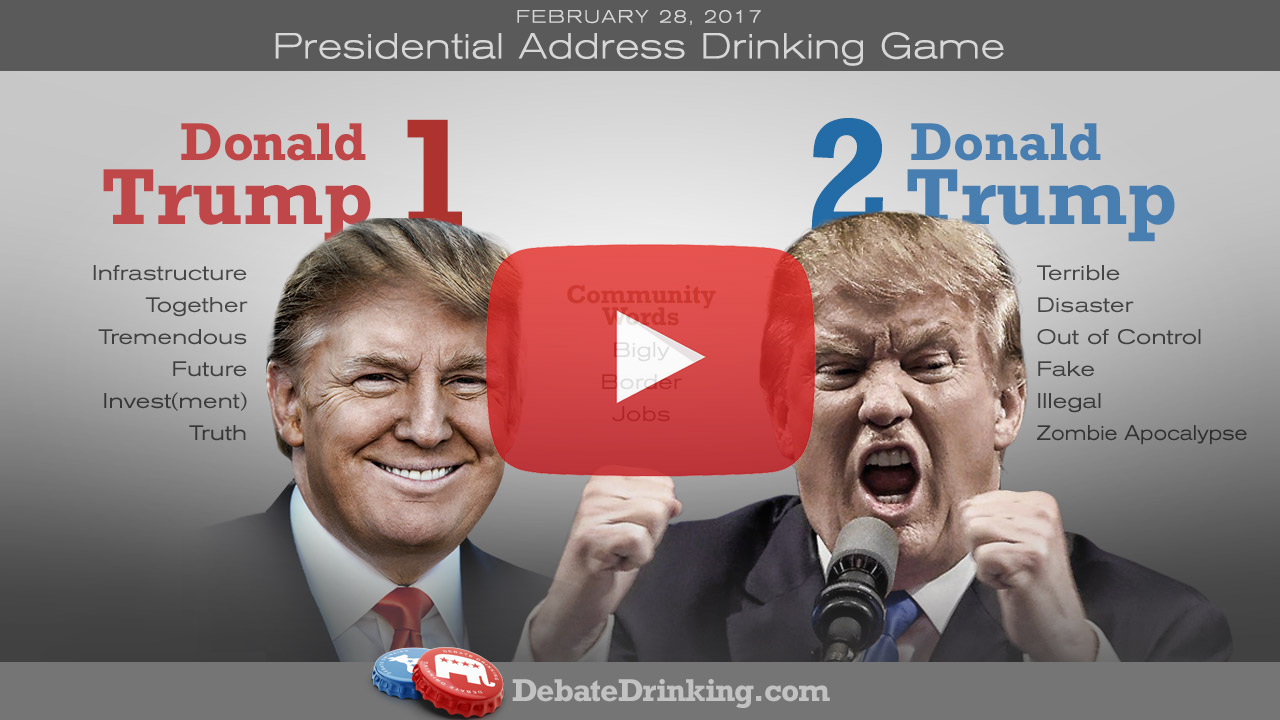 Be sure to tune in during the Address to stream our real-time, drink-totaling magic scoreboard!
VIEW NOW »
Join us on Facebook and Twitter for updates on future games!